There's no better time than the present to rejoice in simple pleasures – and perhaps no greater pleasure than getting lost in the world of books.
At Bedtime, Reward Yourself and Your Family with Popular and Award-Winning Reads     Reading online news and blogs can be informative and entertaining. However, make sure this type of reading is a daytime-only activity. Therapedic reminds you that lit screens, whether they be our TVs, cell phones or laptops, are enemies to healthy sleep.
To prepare for a good night's rest, focus on a page-turning juicy novel, thoughtful memoir or a beautifully illustrated children's book. Books grab our imaginations, taking us away from the day's troubles and stress.
Studies show that reading before bed helps us reach a meditation-like serenity and lower cortisol levels, thereby relaxing into a sound night's sleep.
What are the best new books? Read on, we've got you covered!
Fiction for Adults                                                                                                                                        A Cold Trail, Book Seven in the Tracy Crosswhite Series by Robert Dugoni, is a gripping crime novel that follows Crosswhite's hair-raising adventures.
Marie Popkey's debut novel, Topics of Conversation, brings to life the stories revealed by conversations between women for over 20 years of the narrator's life.
Little Gods, a migration story by Meng Jin, is set against the backdrop of Tiananmen Square and features seventeen-year-old Liya's journey to find her parents and heritage.
Non-fiction for Adults                                                                                                                            Put a smile on your face as you read the comedy of Samantha Irby's life hilariously captured in Wow, No Thank You. This essay collection features Irby's new life in Kalamazoo.
Awakening: Musing on Planetary Survival, a poetry collection with an environmental focus, is written by Sam Love. This book's hopeful message delivered in strong, concrete images will help you believe our planet can survive.
When Time Stopped, a memoir by Ariana Neumann, spans many years and oceans to reveal her family's lives in Nazi Germany and Venezuela. A true detective story, When Time Stopped portrays the love of a Jewish family struggling to live during a terrifying time.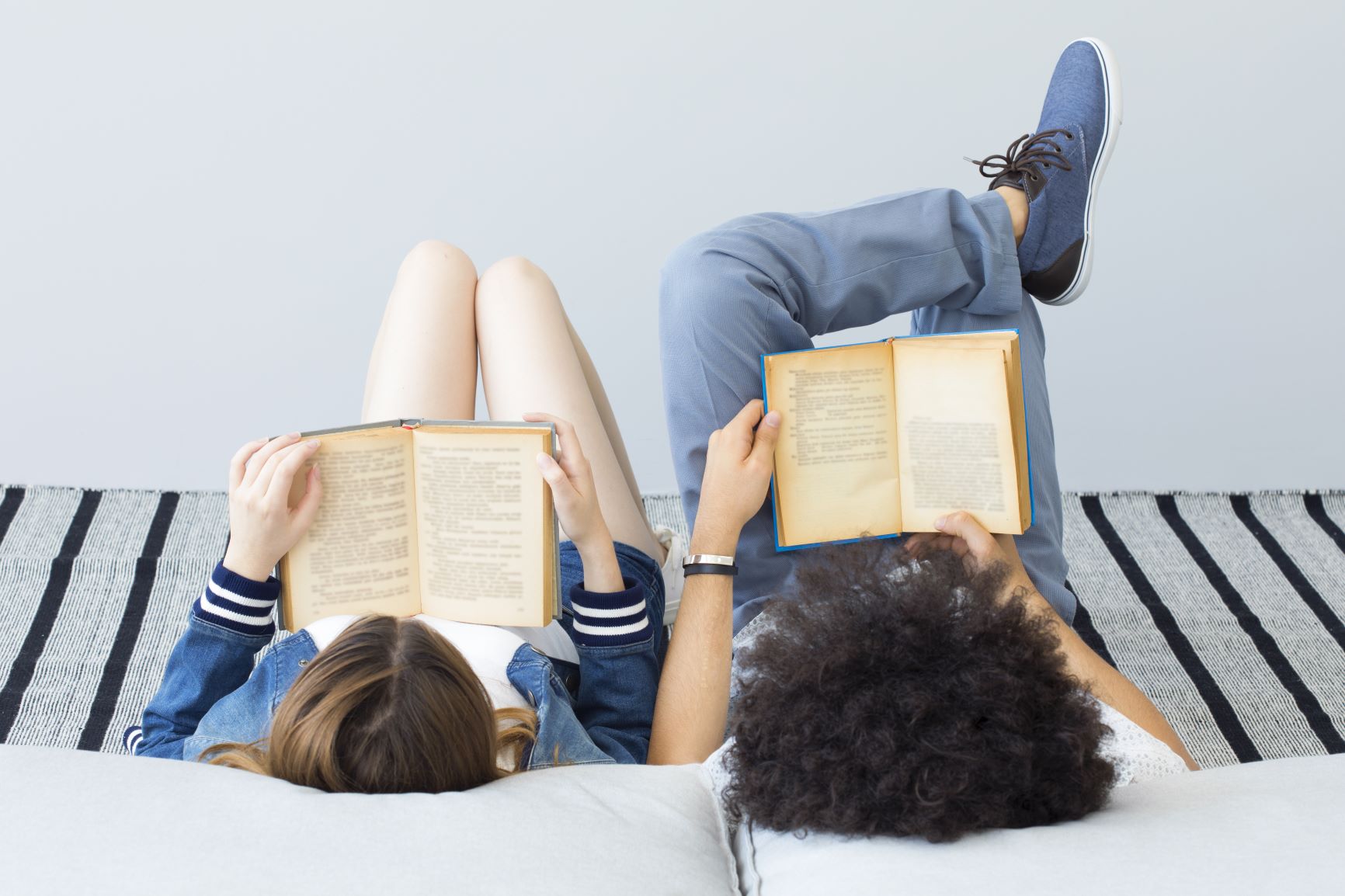 Juvenile Fiction                                                                                                                                      Brown, recognized as an outstanding foreign children's book translated into English, is by Norwegian author Oyvid Torseter. Brown stars Rusty as a caped superhero who can do anything as long as his parents don't find out.
New Kid received the 2020 Newbery Award, the Coretta Scott King Medal, and the Kirkus Prize for Young Readers. Author-illustrator Jerry Craft has created a graphic novel about the struggle to fit in at a new, non-diverse school.
Other Words for Home, a 2020 Newbery Honor Book by Jasmine Warga, tells the story of Jude and her mother leaving their home in Syria to start a new life in Cincinnati. This middle grade novel is lyrical and affirming.
Children's Picture Books                                                                                                                   Kwame Alexander's and Kadir Nelson's picture book, The Undefeated, won the 2020 Caldecott Medal and is a Newbery Honor Book. The Undefeated is a love poem celebrating the grit and perseverance of African-American heroes and heroines.
Bear Came Along, a 2020 Caldecott Honor Book, is written by Richard T. Morris and illustrated by LeUyen Pham. A river running through a forest experiences an amusing adventure when a bear, frog, turtles, beaver, racoons and a duck decide to ride its waters.
Double Bass Blues, another 2020 Caldecott Honor Book, stars Nic, a double-bass musician returning from his school back to the hectic city streets of his home. This inspiring story by Andrea J. Loney and with pictures by Rudy Gutierrez illustrates how obstacles can be cleared by family love, commitment and music.