When summer heat turns dangerously hot, it's time to bring your family indoors. If you have young bundles of energy, you'll want to sufficiently tire them out so everyone, parents included, can get a good night's sleep when bedtime rolls around.
Six Active Indoor Games for When It's Too Hot to Play Outside
1.  Let's go bowling in the hallway!
Take those plastic bottles you were about to throw into the recycling bin and put them to good use as bowling pins. This game is quick and easy to set up, requiring what you likely have on hand – a laundry basket, a small ball, black marker and plastic bottles.
2.  Make an indoor obstacle course.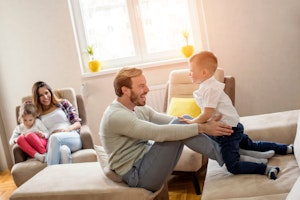 Obstacle course events are hugely popular these days, and now you can make one inside for some clean family fun! Get your little ones moving and stimulate body coordination skills by building an indoor obstacle course. Think about the path between chairs underneath your dining table as a tunnel for crawling through, rolling up towels to make a low balance beam and using pillows as stepping stones.
3. String yarn from door knobs to stairway posts and design an imaginary laser course.
Older children who've seen crime movies where crooks must avoid laser security systems to steal a coveted jewel will appreciate this challenging game. To thread your body through a yarned space requires strategy, focus and coordination!
4. Turn your stairs into a cardboard slide.
Constructing a fun activity for children can be as easy as breaking down the large cardboard boxes clogging up the garage. After your kids are done sliding, your boxes are now recycling ready!
5. Toddlers learn and have fun with Escape the Volcano!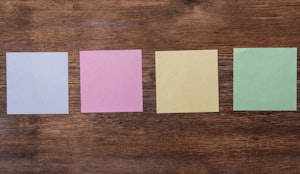 From color recognition to counting backwards and doing jumping jacks, with this game, your imagination is the only limiting factor.  Feel good knowing that your little girls and guys are learning along the way.
6. Create stomp paintings with bubble wrap and printer paper.
Calling artists of all ages who love to paint – here's an opportunity to use your feet to make your own Jackson Pollacks. This is a terrific activity for tactile, visual and creative fun!
As parents, we can keep our children moving when outdoor temperatures soar. Engage their creativity and coordination in the indoor cool of your home. Who knows…? They may discover or refine their artistic and athletic skills!